Member of 'The World's Finest Clubs'
A product based on the philosophy of recovering the mythical private clubs of yesterday, articulated through a sophisticated and modern venue, highlighted through a harmonious combination of architecture and design features coupled with its unique location. Excellent service designed to satisfy a selected cosmopolitan audience. Now with a traditional Japanese restaurant.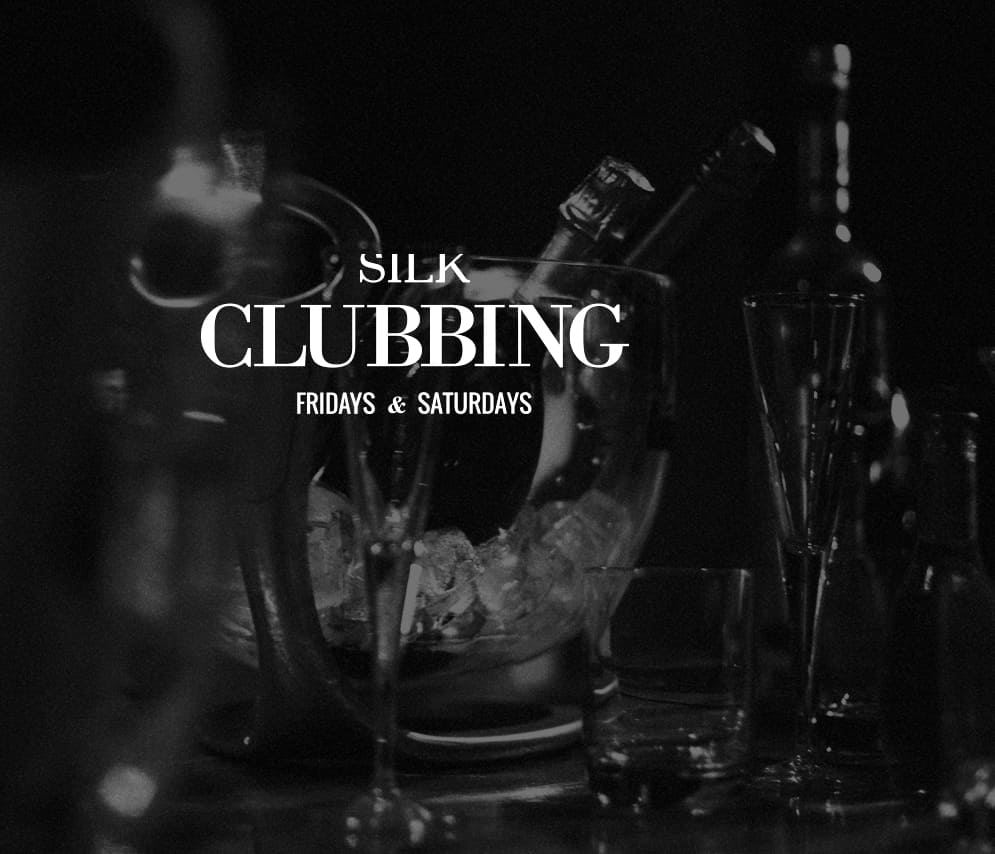 Bottle service
Silk is a prime cocktail and bottle service club.
We offer an exclusive list of premium spirits and the finest champagne.
Our team of highly professional and experienced staff provide an exceptional service so that you can savour the luxurious comfort at your table and enjoy the evening to the fullest.
Private parties
Silk's convenient location and breathtaking views of the city is the perfect scenery to host your exclusive private party.
Whether starting off with a luxurious dinner or simply just heading into the night with bottle service or ultimately booking the club exclusively for a private celebration.
Consult with our reservation managers and we will guide you through the various possibilities and cater through your every need.
Private Room
If you are looking for an ultra-exclusive private celebration, hire out our private function space which offers the best of both worlds – exclusivity and it is just one step away from all the action.
Consult with our reservation managers for additional information.